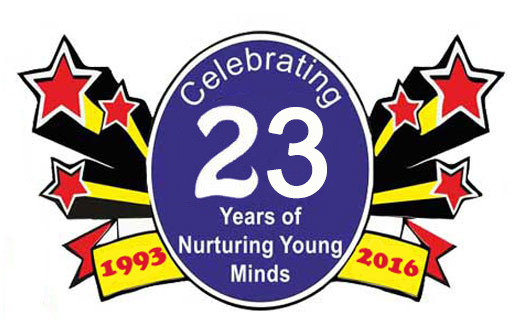 TWO YEARS IS THE CORRECT TIME FOR A CHILD TO JOIN THE SCHOOL. EXPERTS WORLDWIDE CALL THE CHILD'S SECOND YEAR AS A 'THE MIRACLE YEAR'.
As parents, often we do not realize that for a child, even climbing the sofa or imitating there sibling is a part of the learning process. This is because we feel that our children are completely dependent on us. And eventually, we deprive him or her of the right environment and exposure at the right time.
At Joy Ride School we believe in giving a lot of exposure to the tiny tots to lay there strong foundation.
WHEN?
We encourage children to start their journey of learning at the age of 1 Year 10 months. Each child should get the exposure, opportunities to explore, run around and enjoy childhood, and develop an interest in learning so that he/she can blossom.
WHY?
We at Joy Ride School believe in preserving the excitement and wonder of childhood and make the experience of children fun-filled. We believe in being both child-friendly and education-friendly, and in creating life-long learners. No one understands Child Psychology better than us. The campus of Joy Ride school is a castle of joy. Airy and spacious, its fairyland- like structure houses imaginative play centers and activity rooms designed to give your child a fun-filled learning experience.
USP's of Joy Ride School
EDUCATION FOR LIFE

FACILITIES

CURRIMAKERS : Our team of curriculum developers, who develop a curriculum that gives opportunities to teachers to execute innovative ideas and ensure effective teaching keeping in mind the overall development of the children.

FACULTY : A work force of highly professional teachers, along with Quality Managers, Academic Heads and Administrators are working towards providing the best of education and facilities to the little children.

ACTIVITY CENTERS

Creativity Centre
Projector Room
Play House
Splash Pool
Ball Pool
Interactive Projector
Intellectual Development Room, etc.
TV Room
Auditorium

TEACHING LEARNING MATERIAL

EVENTS AND CELEBRATIONS

SPECIAL VISITS

STAGE EXPOSURE
HOW?
The parents may visit our nearest branch and meet the counselors to fill up an admission form.
Parents can even take a school round and understand how little toddlers are nurtured beautifully with love and care.
ENROLL YOUR CHILD TODAY
Give your child the exposure and opportunities to explore, learn and enjoy his childhood
Call at 0129-2223232