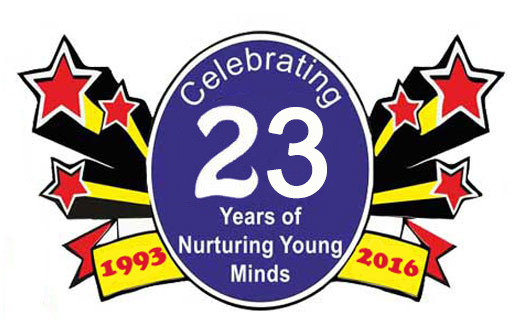 WE AT JOY RIDE BELIEVE THAT ALLIANCES ARE AN INTEGRAL PART OF CONTEMPORARY STRATEGIC BUSINESSES. WE ARE LOOKING FOR BUSINESS PARTNER WHO ARE WILLING TO PROVIDE THE RIGHT EDUCATION TO TINY TOTS.
Find below a glossary of answers to some questions you may have regarding partnering with us for Joy Ride. In case you dont find what you are looking for, reach us directly.
How much Investment is needed to start a Joy Ride Pre-School?
The Investment would range between INR 21 Lacs to INR 1.5 Crores depending upon the location and area chosen.
When is the Franchise fee payable?
Franchise fees has to be paid at the time of signing of the agreement.
Do I need to own the property or can even start on leased/ rented property?
We would prefer if you have your own property. However if the rented property location is good we would encourage you to go ahead with it.
How much area is needed to start a Mother's Pride Pre-School?
A minimum of 4000 sq ft to an 9000 sqft area is required.
Do I need certain qualification to become your Associate?
The basic qualification to be a Joy Ride Associate is that you should have a passion to run a preschool and give your personal touch.
I already own a preschool can I convert it to Joy Ride?
Yes, it is Absolutely possible. If you meet our minimum requirements do get in touch with us.
Will you help in recruitment of my faculty and their training?
Yes, we do help our partners in recruitment & training of the key persons.
Where is the training held?
Training is held at our head office.
How long is the franchise agreement valid for?
Agreement is valid for 5 years and can renewed thereafter.
Would you provide specification for building/renovation of the school?
Yes we have certain guidelines for the construction & design of the school.
Would the company decide the fee charged from the parent or am I free to decide on my own?
We would mutual decide the fees after proper survey of the area.
Do you help in marketing?
Joy Ride is constantly engaged in brand building activities. We would be doing a lot of marketing activities but the local activities need to be undertaken by the concern associate. We would time to time guide you on the activities to be carried out.
Do you provide learning kits to students?
Yes we do provide kits for every student at a nominal cost.