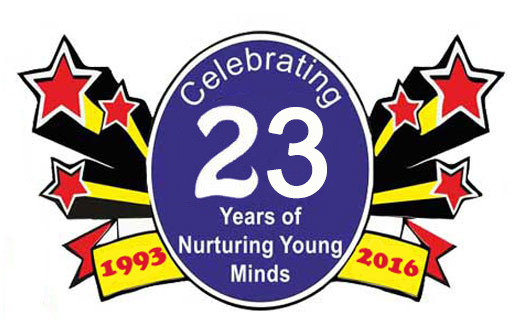 A FIRM BELIEVER OF TRANSFORMATION IN EDUCATION AND AN EXPERT IN CHILD PSYCHOLOGY. SHE FIRMLY BELIVES THAT IF THE OVERALL BASE OF THE CHILD IS STRONG THE CHILD CAN JUST DO WONDERS.
She has done commendable work on child development and parenting, a subject very close to her heart. She has authored her own books for early education. Her articles on parenting have been published in many leading newspaper.
She was awarded with "Women Entrepreneur of the Year" in 2012 by Chief Minister of Haryana Mr. Bhupinder Singh Huda for her outstanding contributions. She was a part of MBA Training Program in Indian School of Business from October 2009 to October 2010 which was fully sponsored by Goldman Sachs.
Taking education beyond books is just one aspect; Mrs. Anupama Bhutani with her rich experience of 21 years has written text books for the tiny tots understanding there psychology. Over the years she has developed educational tools which enhance the learning skills of the children. Over the Years Mrs Anupama Bhutani has laid a strong foundation for the growth of many children.
Nursery Teacher Training from Lady Irwin College N.Delhi (Saraswati Puri Nursery School )
Orientation Course on Management of Crèche Services conducted by NIPCCD, New Delhi (amongst 28 participants at all India level )
Certificate Programme for Women Entrepreneurs from The Indian School of Business, Hyderabad ( ISB) (amongst 40 women entrepreneurs selected from Northern India , Programme sponsored by Goldman Sachs for 10,000 women entrepreneurs all over the world)
Other areas of work
Conducts Parenting Workshops
Conducts Nursery Teachers Training Programmes / Workshops
Designs Curriculum & Syllabus for Pre-Primary Classes
Has Written & Published 3 pre-primary level workbooks in the form of a complete kit for Pre-Primary children
Mrs Anupama K Bhutani, has been felicitated as the Woman Entrepreneur of the Year-2012 by the Faridabad Small Industries Association (FSIA) for her contribution to the field of pre-primary education.