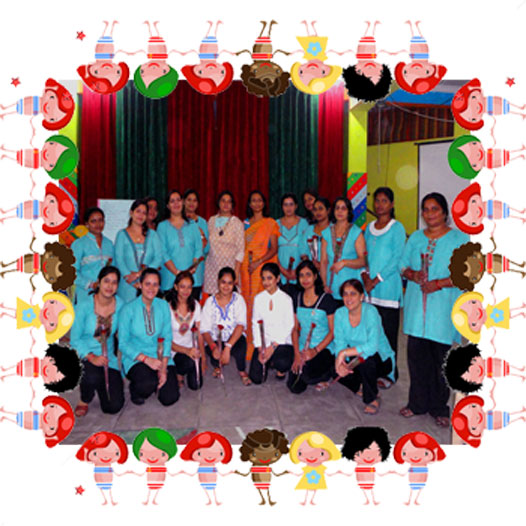 Joy-Ride encourages its teaching staff to express their "best self" in any way, big and small. Each teacher infuses her class with enthusiasm and creativity, interpreting the curriculum in a way that brings out the best in the children.
Teacher student ratio is 1:12. This helps the child to be more involved in activities and discussions. The teacher also gets to know the individual child better which allows her to identify areas where the child needs help.
We regard values such as responsibility, honesty, courage, loyalty, tolerance and respect for others as the building blocks of a stable society. We do not seek to teach these values, but to organise the school and so conduct ourselves that our children will see the example we are giving and come, bit by bit, to prize and apply these values themselves.
"Workshop on Team Building" conducted by Mrs. Jaya Goyal, Chairperson, GVA (5/10/11, Wed).