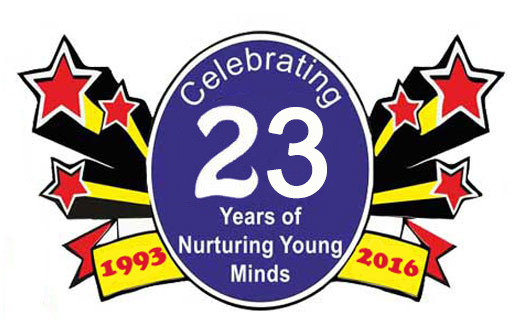 Joy-Ride aims to provide education that enables students to become complete individuals by providing them with an exposure to multiple spheres of life, be it social, intellectual, academic, sporting or cultural. We do so because we want each of our students to find something they are good at and follow it well into their adulthood.
The extensive range of activities on offer in the school enables all our students to come to an appreciation of their worth as individuals and gain the self-esteem and self-confidence to which we aspire, both as parents and as teachers.
A comprehensive programme of Workshops and seminars on personal hygiene, family relationships, child behaviour etc. is held each year at appropriate intervals in the school. Special activities such as the "Nature Walk" are organised in order to sensitise the children to their environment and make them responsible young citizens.
The annual Sports Day is a delight to watch. Seeing the little ones perform remarkable feats is a matter of pride both for the parents as well as the teachers. Theme based competitions are held throughout the year to introduce the children to various concepts through plays, recitation, dance and music which make learning fun and memorable.